Bluewater Festival and Regatta
Vava'u Blue Water Festival 2016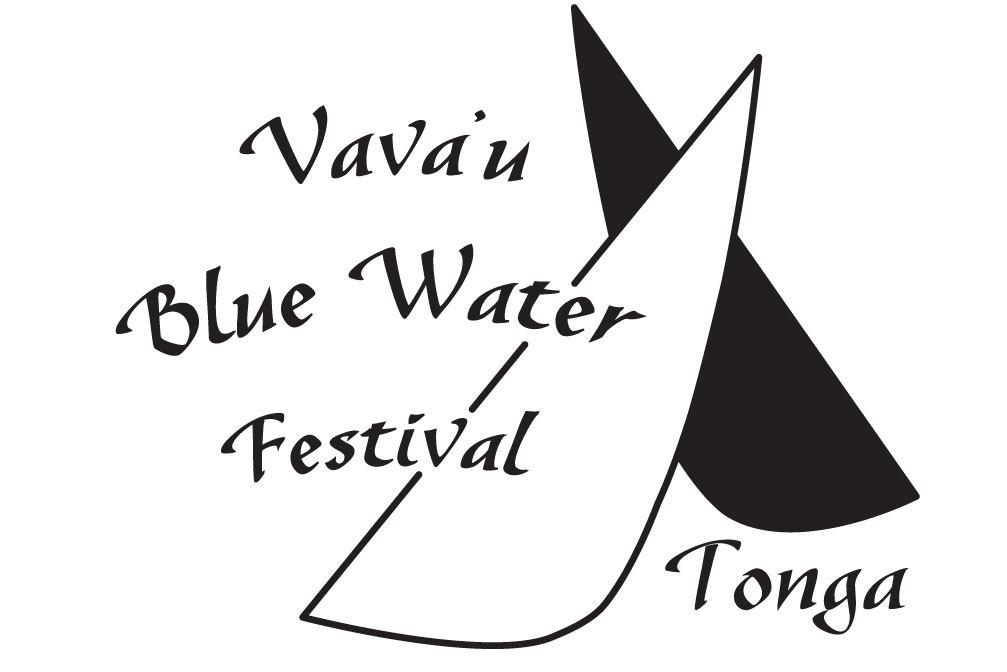 3rd Annual
VAVAU
BLUE WATER FESTIVAL 2016
Oct 1st to Oct 8th
https://www.facebook.com/vavaubluewaterfestival/
Facebook: Vava'u Blue Water Festival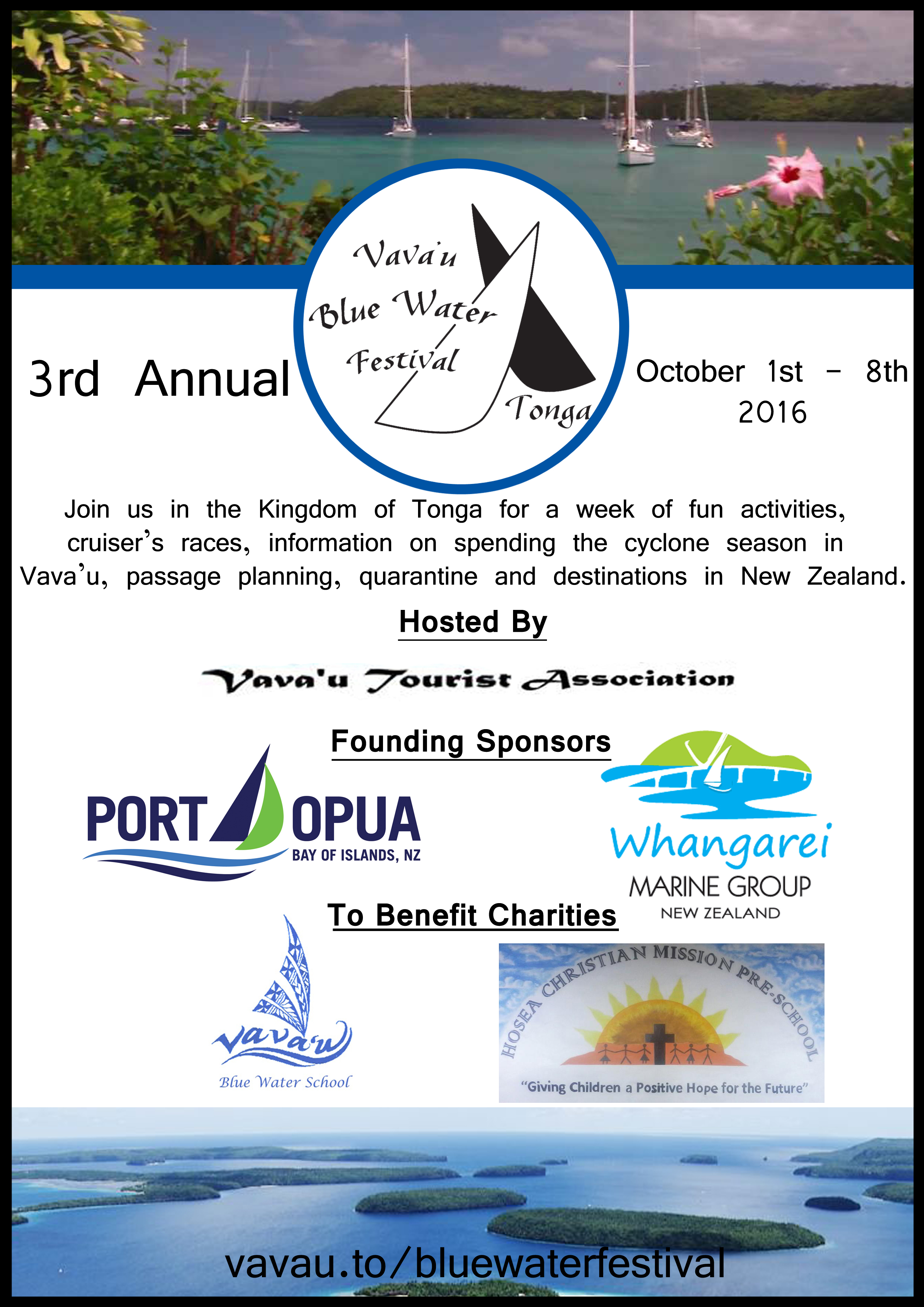 Representing the heart and soul of Tonga, the Vava'u Blue Water Festival is celebrated in October.
Want to stay in one of the safest cyclone harbours of the Pacific for the summer? the event is managed by the Vava'u Tourist Association, we have all the information, leave your boat here for upto 12 months. Haul out or moor your yachts.
We also have our Platinum Sponsors (Port Opua and Whangarei Marine Group) who want to encourage cruisers to hang a left and go down to God zone (New Zealand) for the summer, and then come back through Tonga next year! NZ Biosecurity/Quarantine officers are available for queries and assistance. Passage planning, weather information, NZ tourism and the kiwi lifestyle will all be discussed. The 7th Whangarei Vava'u Challenge Race a marina party are among the activities planned for all to enjoy. (See detailed schedule)
Registration fees are $50 TOP per adult and $25 TOP per child (ages 12-16), and no charge for children under 12.
Registration pack:3 tickets for the Marina party (per boat), 1 x Prize Dinner Voucher, NZ Border information pack, Whangarei and Port Opua Information,
Vava'u Blue Water Festival information https://www.facebook.com/vavaubluewaterfestival/
Pre-Registration Form
* Required fields
Customs/immigration/biosecurity info required helen.doughty@mpi.govt.nz
Video from The 2014 Festival:
https://www.youtube.com/watch?v=ZO6fG9kCcBA