"the best darn little laundry in Tonga"
Laundries in Vava'u : Laundry & Ice
Café Tropicana
Phone +676 7512347
Mobile +676 8812347
VHF 26 "Tropicana"
(reaches all the way to Hunga!)
Website www.vavau.to/tropicana
E-mail tropicana@vavau.to
"the best darn little laundry in Tonga"
Yes your favourite café is now offering a laundry service in Vava'u, and the only one in Tonga that actually uses 9kg/18lb front loading commercial washing machines and gas dryers by SpeedQueen – the worlds leading commercial washing machines. We have two of the stacks, one wash cycle will take upto 40 minutes, a dry cycle upto 40 minutes.
Yep one of the owners (greg), in one of his former lives was a Master Drycleaner and managed the largest Valet plant in Wellington for 4 years and setup the largest valet plant in NZ, so he knows what he's doing…
The laundry is in a self contained area out the back away from the kitchen and bar so your safe to eat the food and drink as well!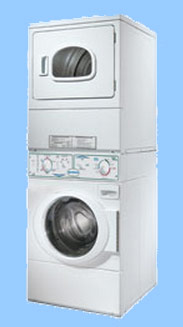 Bring your laundry in for the following services by our trained staff…
9kg Wash only $10TOP – the machines spin at 1000 rpm so it really won't take long to dry on the boat or on your room balcony
9kg Wash/dry fold – $20TOP
9kg dry and fold only $10TOP
Sorry, the machines are not coin-operated and we don't allow customers to load and empty the machines, mainly for the sake of the machines and security of other customers clothes in the laundry room.
You may bring in your own detergent ONLY if you are allergic to commercial low-suds soap though, but we will dose the machine. Front loading washing machines require a low suds formulation due to the great action inside the tub. Did you know most non-commercial detergents are made up of 25% filler???
We will deliver to the harbour area free of charge if you spend $20 or more. Or combine with another order to be over $20…